The sketches for the very first X-Chair, were a lounge chair in steel and leather, which was also my first design 100% drawn in Autocad. It is a chair with a frame that is based on a laser-cut stainless-steel plate, which is subsequently bent into shape and fitted with a single leather cushion without padding. Just like Poul Kjærholm's PK22.
The principle behind the design stems from an idea to make a whole series of furniture and accessories (candlesticks, tableware etc.), all of which could be cut by one a plate, thus optimising the use of materials.
All designs in the series are bent at different angles from the same direction. I have named it the WAVE-Series, but it has never seen the light of day because I do not have the liquidity to realise the series.
That is why I threw myself over a distributed design where the idea is that everyone can download my drawings together with a production guide, and for a small fee for the drawings as well as per unit produced.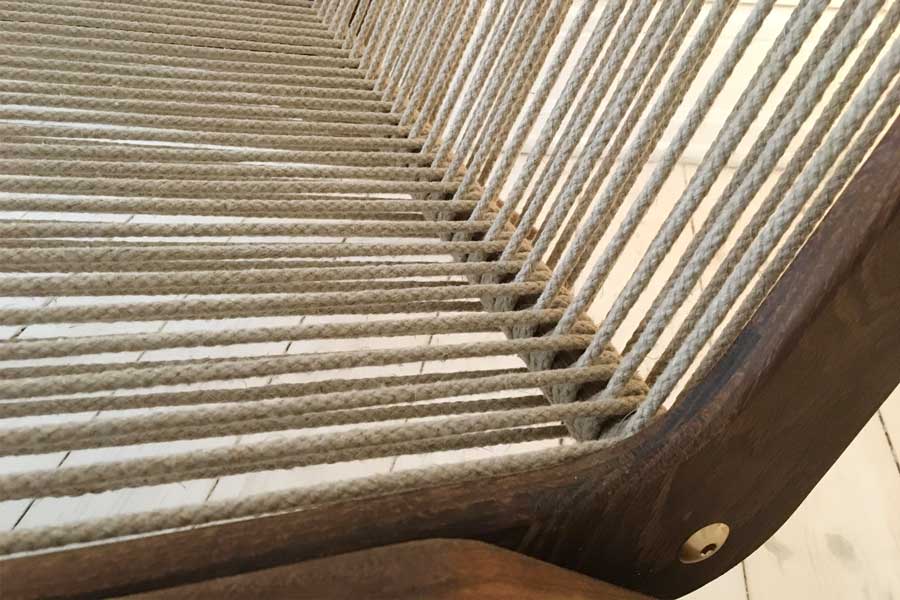 It turned into the WATERFALL X-Chair. However, I was so excited by the visual expression of the WATERFALL X-Chair that I further developed the design to be a chair with a back and seat of stretched cords. And that's how my new X-Chair was created – sometimes a lot has to go around.
INSPIRED by Poul Kjærholm – by coincidence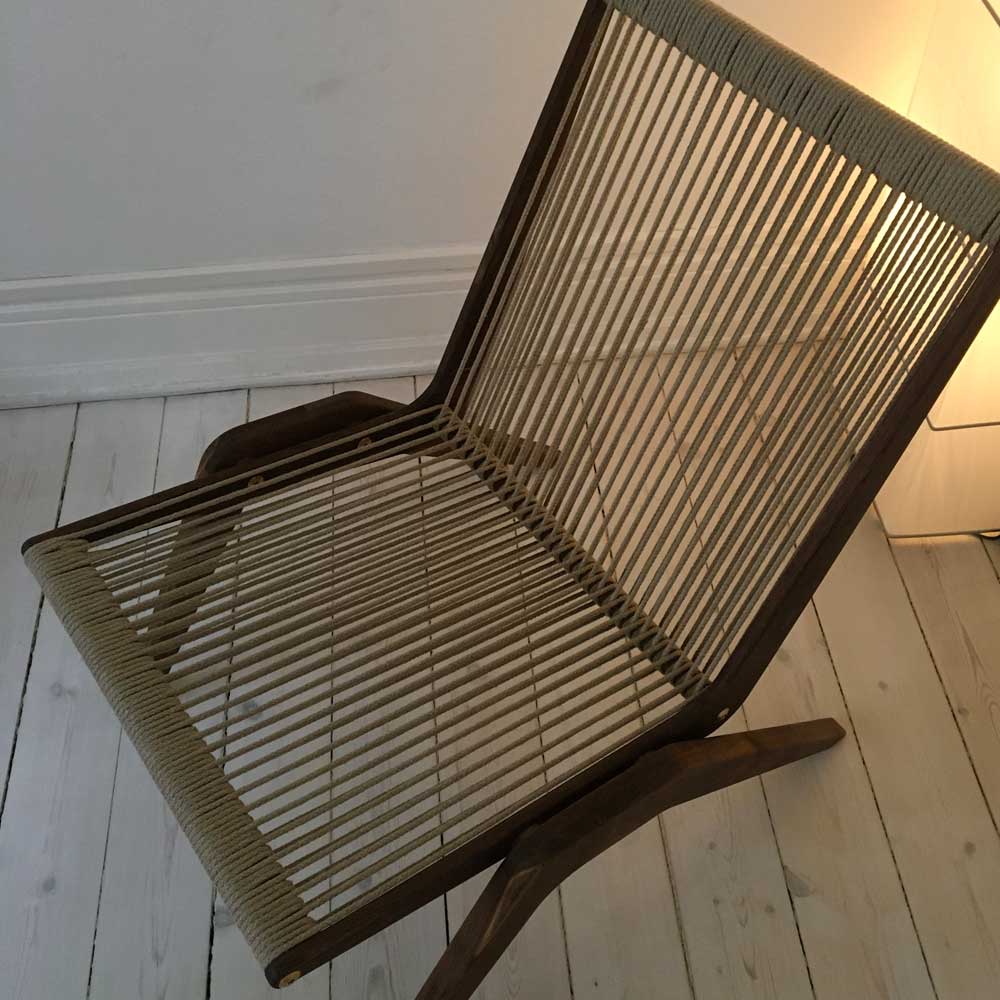 It wasn't until I finished the first prototype of the X-Chair that I realized that I was unknowingly inspired by one of my favorite designs – Poul Kjærholm's iconic PK22, and not only that, Poul Kjærholm's graduation project from the Royal Academy of Art – PK25 – is a chair made in one piece – just like my WAVE-Chair and consists of stretched cords.
In other words, I can see that the subconscious has once again played me a plaster, just like the time when I drew a lamp similar to Verner Panton's Moon Lamp. While my UFO Lamp was a 100% unconscious rib-off, the question then is whether to say the same about my X-Chair, which some might claim is a clone of PK22 and PK25. I don't think so, because while Poul Kjærholm's steel frame bears the impression of being grounded in industrial design, my X-Chair is more based on proud Danish carpentry traditions.
I hope the X-Chair will have a good reception. The first 3 orders can be purchased at a great discount. No. 1 is already in stock. The next ones must be produced on order.
Later there will be a version in light oak with black cords, in addition a version with a stretched leather cushion, and finally a cheaper version in CNC milled birch plywood.
Of course, the DIY fans should not be cheated, so I will do construction drawings and guidance for the WATERFALL X-Chair when I have the time – whether the WAVE-Series will ever see the light of day is another question that remains to be answered.