Blinkenberg CPH is a small design company founded in 2017. We develop and design furniture, home decor and as a side project, the award winning Blinkenbike – a wooden build-a-balance-bike for toddlers and kid. With inspiration in Funkis, the style is characterized by functionalist production- and use, and often finalized for multifunctional use.
Blinkenbike was incorporated into the Blinkenberg CPH portfolio in 2019 where the two companies, both founded by the designer – Nikolaj Blinkenberg Willadsen – merged.
At the same time, Blinkenberg CPH shifted its focus, so that the company today concentrates exclusively on designing and developing.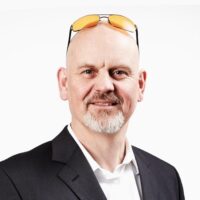 "Some of the best inventions and designs ever made are created on the basis of aesthetics, passion and laziness"
Nikolaj Blinkenberg Willadsen
Production & Sales – look for the icon
All products are developed and prototyped in own workshop. Finished products are sold exclusively as handmade UNIKA or as small series produced by hand-picked workshops that cultivate the proud Danish craftsmanship traditions.
Recently the company has started development of a Distributed Design Series, which basically means that the company is trying out an alternative form of distribution where manufacturers and individuals can download and buy drawings with associated production instructions, and thus produce themselves in limited edition or for private consumption.
By the end of 2020, the company is expected to have a portfolio that justifies involving potential distributors to produce our products on Royalty-basis.
If you are a Distributer and on the lookout for new products in your portefolio, don't hesitate contacting Blinkenberg CPH.