Blinkenberg CPH is founded by Nikolaj Blinkenberg Willadsen, the Great Grandson of Cabinetmaker Søren Willadsen, Grandson of Knud Willadsen and son of Architect Jørn Blinkenberg Willadsen.
With Blinkenberg CPH, Nikolaj develops and designs furniture and home accessories. Inspired by Funkis, his style is characterised by functionalist production and usage principles.
The product portfolio range from custom made designs made in own workshop (Unika) to Limited Editions (Ltd) produced by hand-picked manufactores and larger scale production for selected distributers and retailers.
In addition, the portfolio includes patented and / or design-protected products that we as of now haven't had the capacity or liquidity to produce and market yet.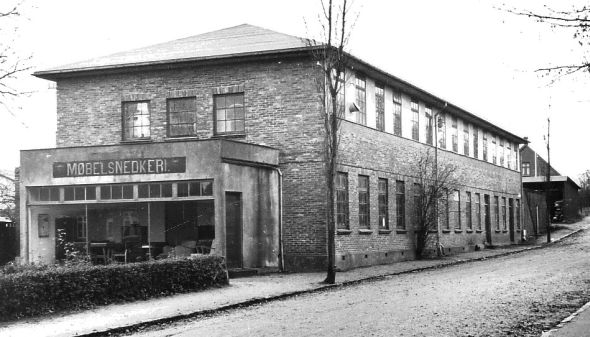 Søren Willadsens factory in Vejen
About the designer and founder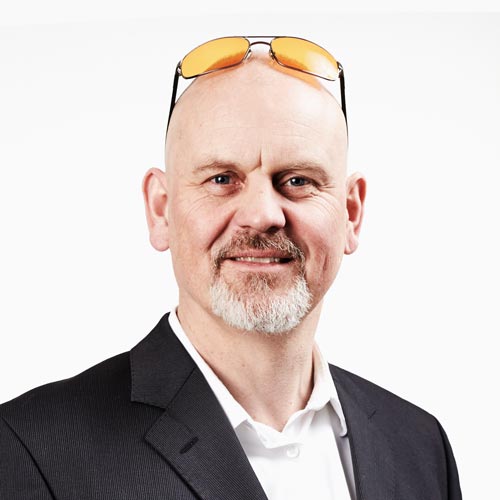 Nikolaj himself is autodidact within design and carpentry work, with a past as a Master in Social Science working as a Product developer and Digital Marketing among others.
He left the medico business to live out his life-long dream of working with design development.
As a kid, Nikolaj always worked on inventions and at the age of only 10, he was often seen in the local neighbourhood in homemade sail karts or other constructions for transportation and sailing. He dreamed about taking a formal education as industrial designer, but after spending some years in construction and design industry, he moved to France working in the travel industry and lived the dream as a semi-pro alpine skier and mountaineer.
After some yeas in the travel industry, Nikolaj more or les by coincidence ended up taking a Masters degree in Social Science and Public Relations. He started working with product development in the Telco industry, ending up as Head of Product Development at Denmark's biggest Telco provider TDC. From the Telco industry, Nikolaj moved to the energy consumption industry and later the pharmacy industry working as an executive within Marketing and Digital Communications at DONG Energy and later Coloplast.
Despite his talent for product development and digital communications in particularly, the old dream of carrying out some of his many designs still lived. His last job in the larger industry was as Head of Digital Communication global in the Danish Med-Tech company Coloplast. After that, he decided to follow the dream of his youth, founding a company where he could combine his desire and skills for designing and inventing, with his backgrounds in product developing and marketing and as a Master of Social Science.
After a few years as an independent consultant doing commission work on the side, Nikolaj is again as of 2021, all in with his creation of Furniture and Home Décor.
Award winning designs
This has, among other designs, resulted in the award winning build-a-balance-bike concept – the patented BLINKENBIKE Concept – that due to unforeseen circumstances and lack of funding never saw the day of light in large scale, and although the design won prices and was exhibited at The Danish Pavillion on Ipanema Beach during the Olympics in Rio.
Whether The Blinkenbike Concept will ever reemerge is still a question. In the meantime the Letters by Blinkenberg CPH has finalised with a full living room series consisting of The X-Chair, F-Chair, K-Table and π-stool. Decorate with Home Decor from the Wave-Series and you have a stylish living room from Blinkenberg CPH.