In April 2021 Blinkenberg CPH is launching a lot of new products and product variants in a campaign on Kickstarter with delivery guarantee* on all Early Bird offers. At kickstarter you can back us and acquire the X-Chair and a lot of new products at a highly deducted price.
Visit the campaign or go directly to Wave Series or Home Décor to se some of the new products, and don't forget to follow on Facebook to stay ahead with the latest news.
*With Kickstarter delivery guarantee, we promise to deliver all products marked "Early Bird", even if we do not reach our campaign goal.
So why don't we make a traditional campaign? The answer is quite simple. Economics! Campaigns cost money so instead we hope to get some of the spin-off effect a crowdfunding campaign can get, and through the campaign boost our revenue and be able to launch even more new products – among those the F-Chair, which is a version of the X-Chair with armrests and a firm seat.
Danish Design with proud craftsmanship traditions
Blinkenberg CPH is founded by Nikolaj Blinkenberg Willadsen, a Great Grandson of Cabinetmaker Søren Willadsen. We are a small design company that develops and designs furniture and home accessories. Inspired by Funkis, the style is characterised by functionalist production and usage principles that have been completed down to the smallest details.
For private and business
The product portfolio includes "on demand productions" handmade in own workshop (Unika), Limited Editions (Ltd) produced by hand-picked manufactores and larger scale production for selected distributers and retailers.
In addition, the portfolio includes patented and / or design-protected products that we as of now haven't had the capacity or liquidity to produce and market – e.g. The Blinkenbike Concept and several furnitures and home décor.
Some of these products are being launched in a Kickstarter Campaign in April 2021.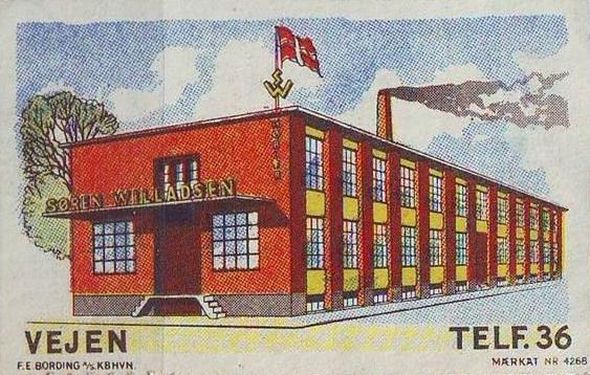 Søren Willadsen's furniture factory in Vejen