Design by Nikolaj Blinkenberg Willadsen
The BLINKENBIKE Workbench was originally designed in a larger version as a Shop display, but exhibitions an other presentations quickly showed, that the workbench would be an asset as a product itself. Typically fathers could quickly imagine having a workbench in the garage for quality time with their little toddler developing mutual interest, where as the mothers typically sees it as a masculine alternative to the BRIO Kitchen in the nursery.
The special designed BLINKENBOLTS that are used as "attachments-knobs" on The BLINKENBIKE, are used as hooks that are inserted for the backside on the Workbench.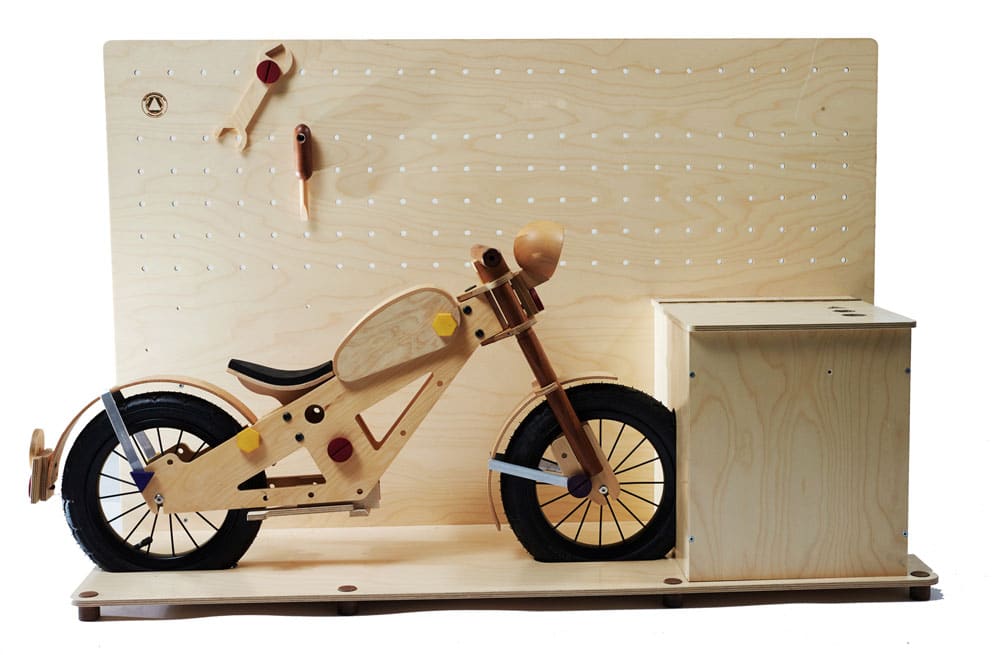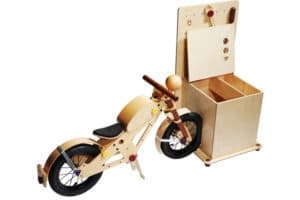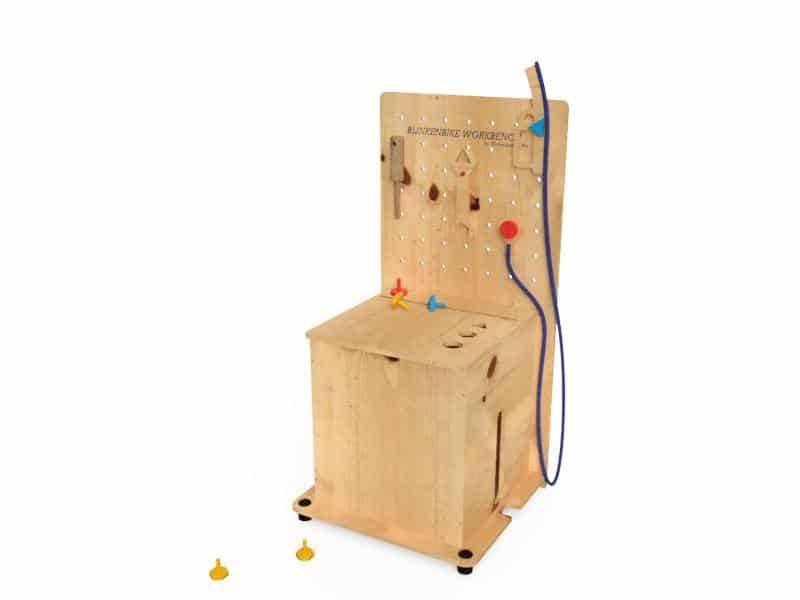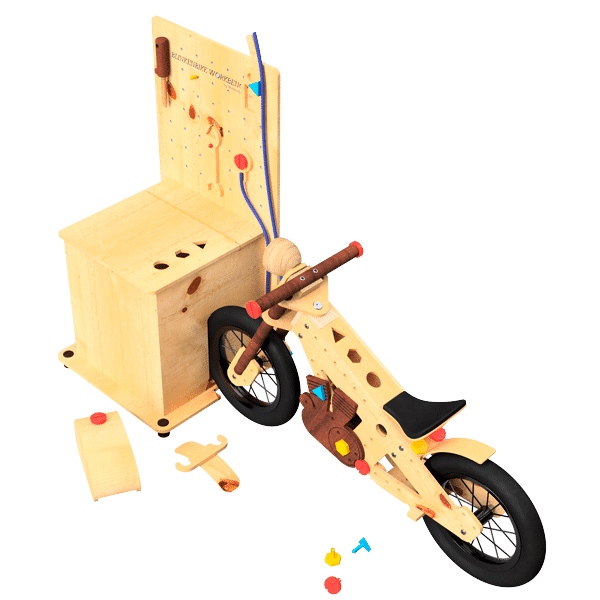 Designed to develop motor skills
The BLINKENBIKE Workbench is designed so that your child can develop his/her imagination and motor skills by using the specially designed tools and BLINKENBOLTS.
The box has a little compartment under the lid to store the BLINKENBOLTS that are fitted through holes in the lid, designed like a sorting box with different shapes.
This product can of course be used for every kids bike independently to the BLINKENBIKE.