Design by Nikolaj Blinkenberg Willadsen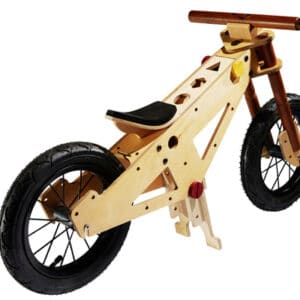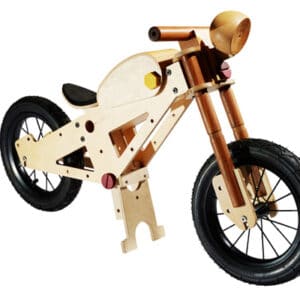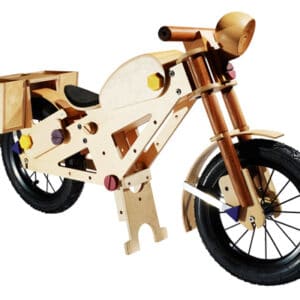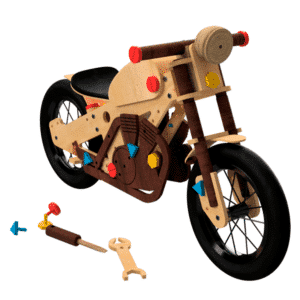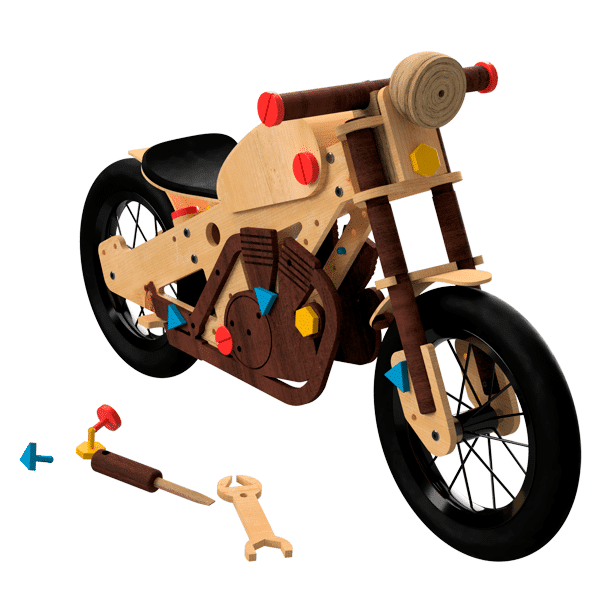 Build-a-BLINKENBIKE – and GO Your Own Way
The BLINKENBIKE Concept is a patented Danish Design and thus the worlds first "Build-a-Balance-Bike". One basic bike can be transformed into a huge variety of different bike layouts.
A bobber Designed version is totally finished in all aspects, as well as a brat, a tracker and a classic motorcycle – even a little pony has been develop at prototype level.
Pictures shown below are prototypes.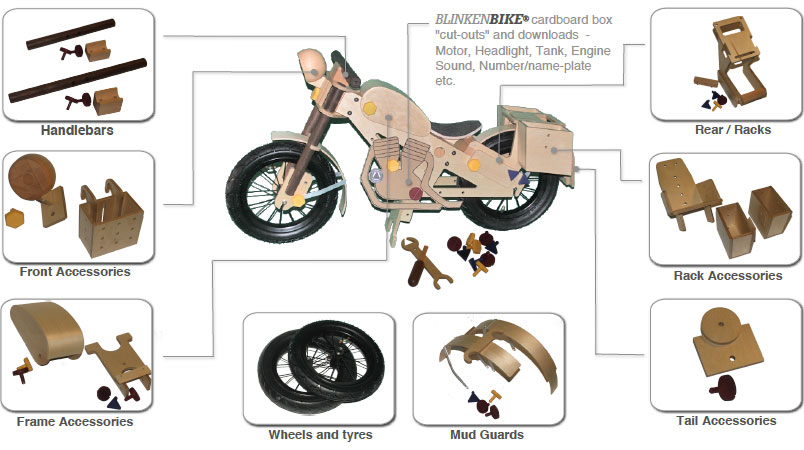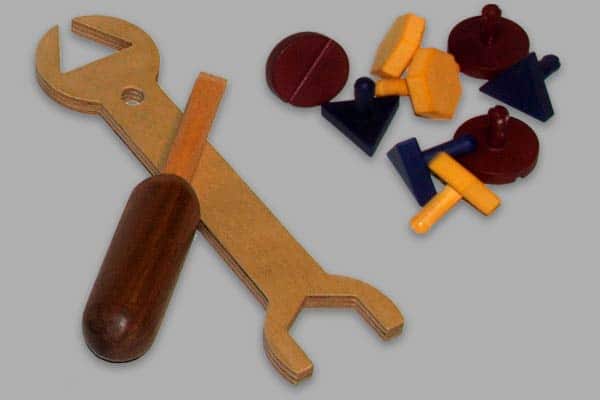 Special designed BLINKENBOLTS are designed to attach the accessories. Shaped like real nuts and screws that fits into the integrated tool box, works as a sorting box.
Test showed, that kids that age still can't figure out the concept of screwing the bolts in and out, so the BLINKEBOLTS are attached as knobs, but can be worked with the special designed spanner and a screwdriver, that of course also fits into the toolbox.
The "Little Creative Designer" Concept
Creativity is a part of the BLINKENBIKE DNA. A certain amount of accessories are developed for the basic bike, but customers can also build their own accessories as a kid-parent-project – please visit The BLINKENBIKE Little Creative Designer area to learn more.
Guidelines and recommendations
BLINKENBIKE is carefully designed to meet the demands specified by the independent Danish Consumer Council "Tænk". The specifications among others include wheels with pneumatic tyres to protect the child's back, durable wheels with closed ball-bearings, a limited steering on the handlebar to protect the kids stomach from injuries and a beautiful designed fork with a unique angle that has been tested to support the kids introduction to riding a bike the best possible way.
The adjustable seatpost fits ages from 18 months to 4,5 years – much wider spectrum than the average balance bike on the market.
The BLINKENBIKE Workbench
The BLINKENBIKE Workbench was originally designed in a larger version as a Shop display, but on exhibitions we quickly found, that the workbench would be an asset as a product itself. Thus it developed into a combined workbench, gasoline station and storage room with an integrated sorting box where the special designed BLINKENBOLTS go.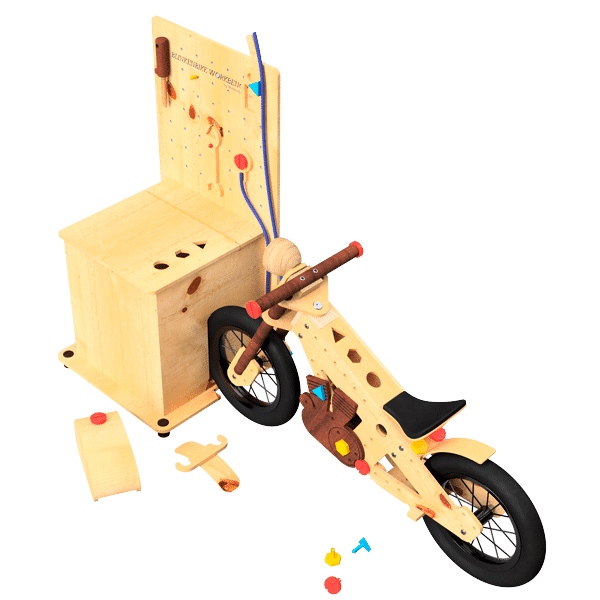 BLINKENBIKE Special Edition